Battlestations!
Toronto, Tech, Shopify, Covid ·

We've all had to pivot very quickly to work-from-home in the Covid-19 era. At Shopify, we were sent home March 11th, and we've been on that WFH "war footing" ever since.

Part of facilitating WFH was a stipend to improve one's home office. I've ordered a better chair, and we were allowed to "borrow" our monitors from the office before it went into lock-down. But besides that, I haven't changed much.

We have a Slack Channel called #battlestations, where people share their WFH set-up. It's kind of like this Basecamp blog post, and it continuously updates. Nice to get a sense of where people work.

Our home office on our third floor looks like this: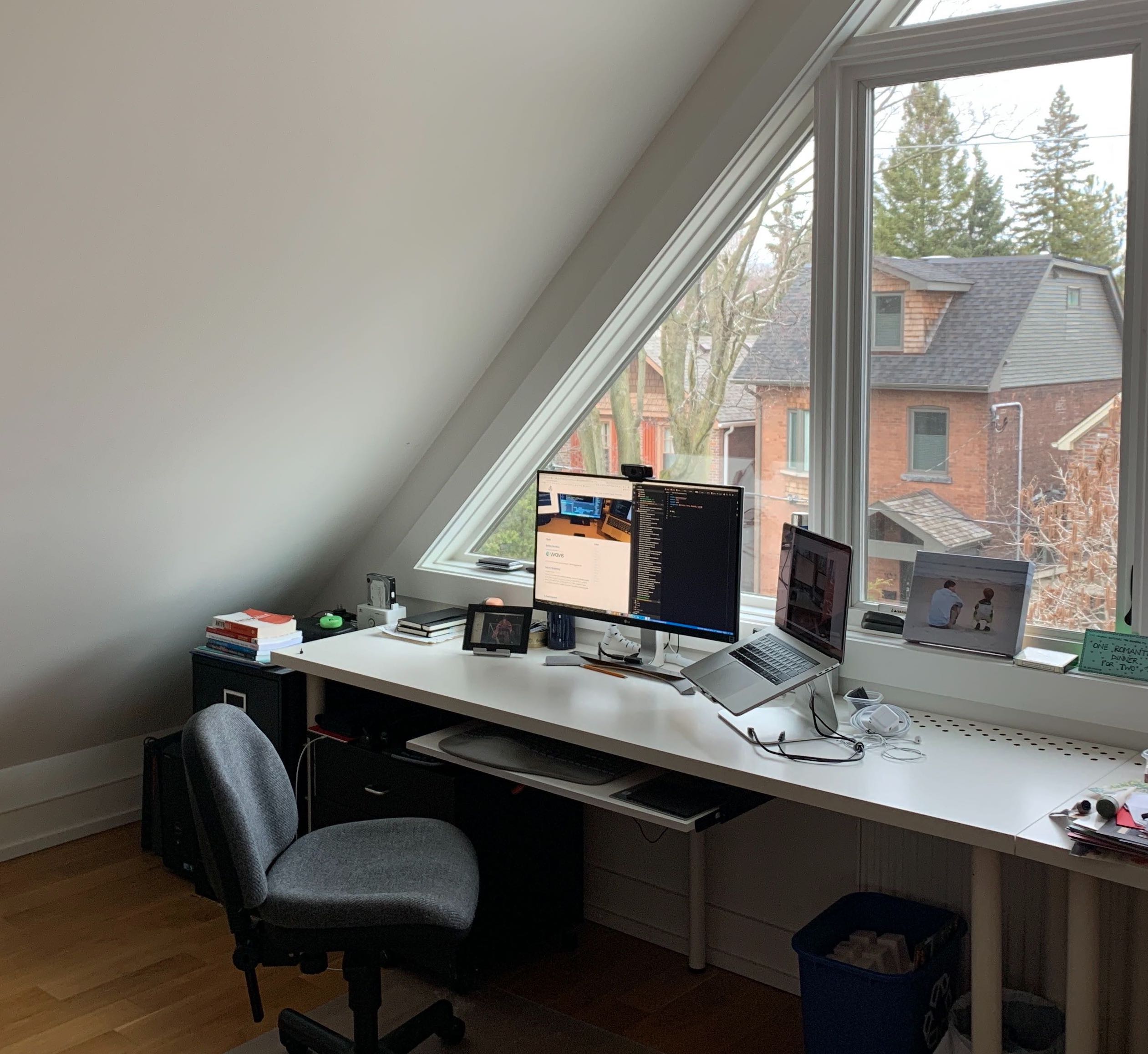 (aside: that photo shows a postcard that the Hon. Ken Dryden sent me. I was in Grade 1 and coloured a picture of him and mailed it to him. It has his printed signature, and then a note that says "To Jimmy, Thank you for your picture." What a class guy)
And I tried to go minimalist and clean on my desk: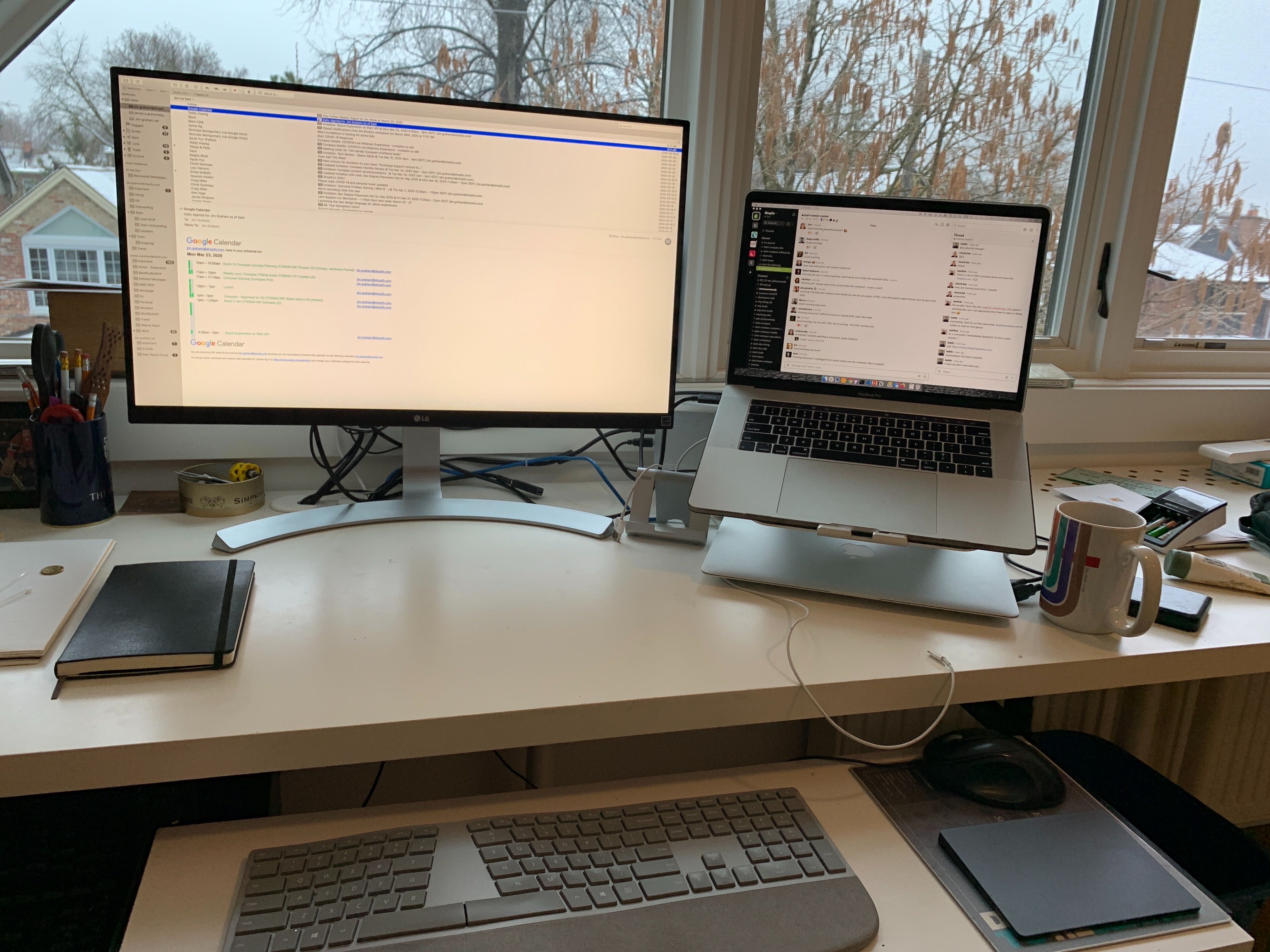 We managed to get my wife's set-up working with multi-monitor support across Citrix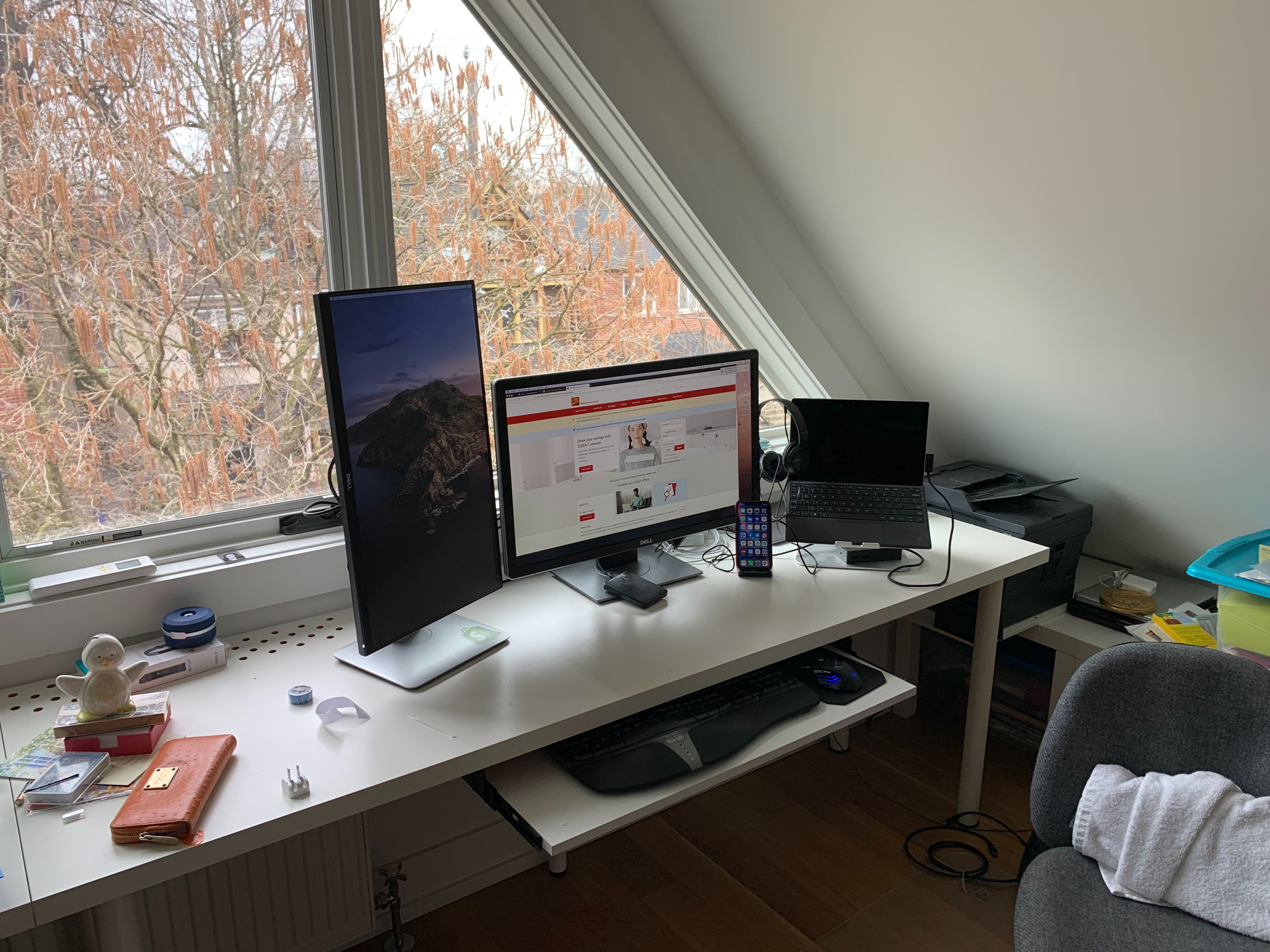 … And, as a bonus, we managed to convert a room in the basement into a home gym!