More Than a Year at Shopify
Tech, Shopify, Wave, Family, Featured ·

I left Wave Financial almost 1 1/2 ago, and joined Shopify. I've been at Shopify for 15 months, and it's been pretty intense. I'll try to summarize why I decided to make the change and how it's gone so far.

I joined Wave in September 2015.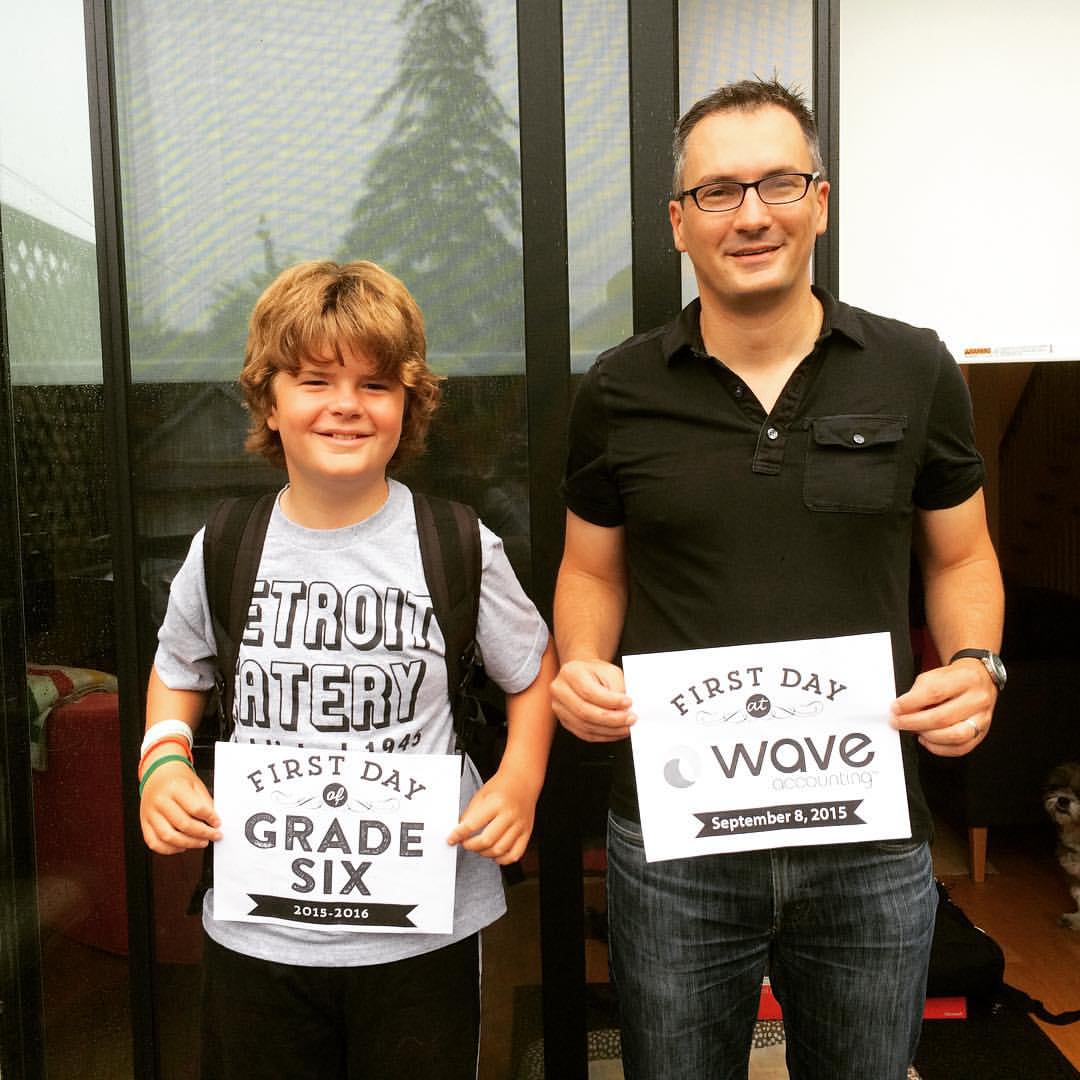 I began as a developer on the Accounting team, reporting to my now-friend Alex Tucker. The funny story was that I had really viewed Wave as a "warm-up interview." I had been doing Scimatic and freelance for the previous 7 years and felt that I had to get back into interviewing. And then it ended up being the only interview I had. I joined them immediately.
At Wave, I got to do pretty much all the jobs you can do; I was a developer, eng manager, and finally a director. That only happens at places that are undergoing extreme growth. I learned more in the four years that I was at Wave than at any other time in my software career. It was more akin to my grad school days than anything else. And it's where I learned that I wanted to be a good manager.
Thanks to Rob Maurin for introducing me to Wave. I owe a huge debt to Kirk Simpson, Sean Doran, Ash Christopher, Dan Langer, Mike "Debo" Dibernardo, and Ideshini Naidoo for trusting me as an engineering leader. And I owe a huge debt to my coworkers who became my friends; Alex Tucker, Joseph Kahn, Can Zhang, Nish Balakrishnan, Nick Presta, Rahim Damji, Mani Fazelli, Stephen Tse, Gabe Tomescu, Doug Anderson, Erica Pisani, Andrew Hull, Ryan Wilson-Perkin and Pierre-Olivier Bédard. Especially to those last two, who trusted an inexperienced dev manager and joined a nascent team with me.
Growing from 75 people when I started to ~275 when I left was exciting growth for Wave. But they were four pretty intense years where it felt like we were always on the edge. Kirk had an amazing ability to steady the ship, so it wasn't something I worried about, but it was always a feeling in the back of our minds.
So when Wave was acquired by H&R Block, to me, it felt like the end of an era. Or at least the end of my era. After about three months, I felt a bit empty on the inside and wasn't really girded for the next round of change that Wave would have to go through as a subsidiary.
By that point, I knew some folks at Shopify, and they were urging me to interview. I was more invested in the interview this time around, but it still felt like I didn't crush it. But I did end up joining as a Development Manager for a relatively new product line, Start.
I recall telling someone at Wave that if I wanted to give up on Wave, I would go to Shopify. And maybe that's a bit of what I did. But I said that pre-acquisition, and I just realized my view of where Wave could go diverged from where it did go. And that was okay. Shopify's mission, Make commerce better for everyone, is similar to Wave's (Empower the brave entrepreneur) and I've got a real opportunity to help entrepreneurs.
I came to Shopify to
Meet and work with new people. Wave was ~50 engineers when I left. It was time for me to have a larger network.
See how both software and companies work at orders of magnitude higher scale.
Build a different kind of product
I've spent the last 15 months at Shopify working on Compass, which is a learning site dedicated to making entrepreneurs better. In these times, I honestly can't think of something I'd rather be doing. Shopify is uniquely poised to have a huge impact on the world and I'm happy I'm here.
I'm also happy that a number of the Wave crew have also come to Shopify in the last year. We're working on different things, but it's great to see those folks.