Reinforcements
House, Renovation ·

Tom's guys, led by foreman Jon, have been hard at work beefing up the structure of the house. We knew that we would have to add some heft to the house, because our plan calls for opening up the main living space in the back, and the span of the second floor would be too big to do without a beam in the middle of the house.

That means steel!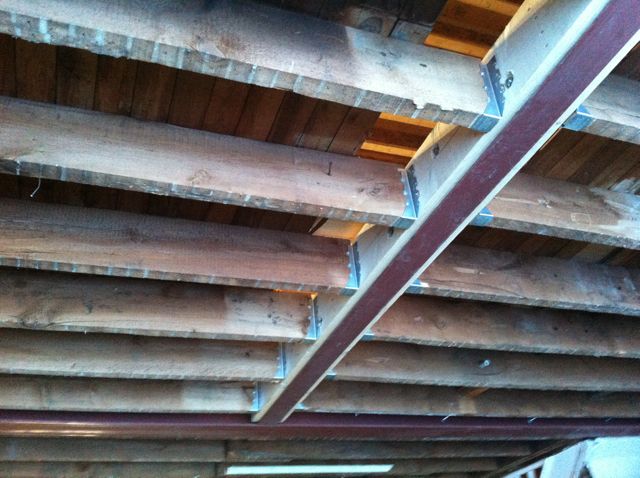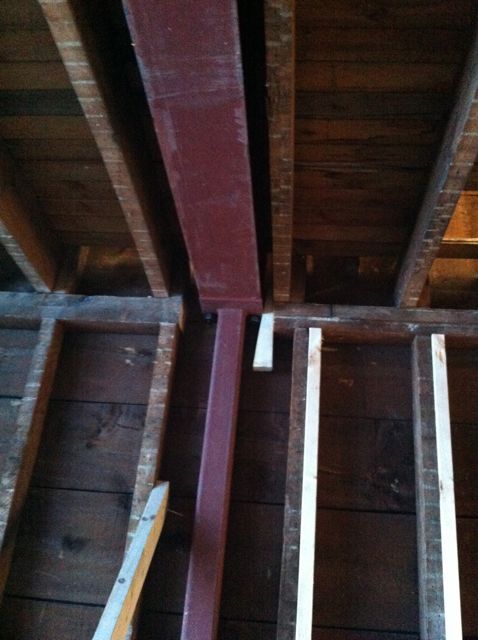 Furthermore, we are adding dormers to the third floor, to get more usable living space up there. The space was used previously as an office, but we found out during the demo that when the previous owners expanded into the third floor, they didn't add enough support to bring it up to code. So Jon and the guys revamped the entire third floor to modernize it.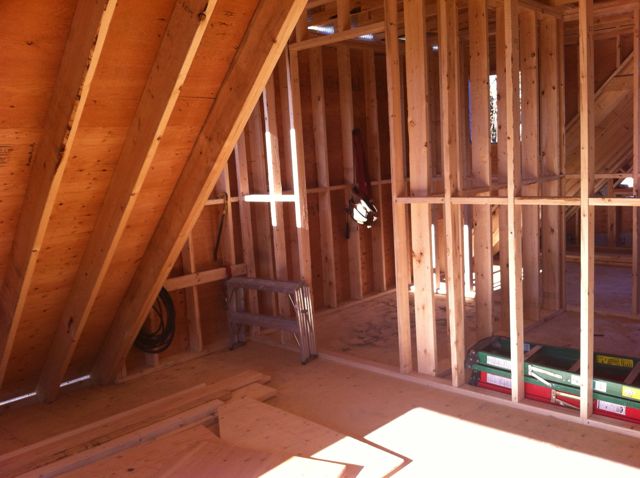 We've gained a lot of new space up there.
The last piece of the puzzle is the big 16' wide glass sliding doors that we are putting on the back of the house, to replace two sets of french doors that were there originally. Given the large amount of glass, we have to provide a way to prevent the shear force of the side walls from deforming the back wall. Tom and our engineer Ken created a "spaceframe" that will encompass the glass doors and provide the structural rigidity to prevent shearing of the back wall. Sweet.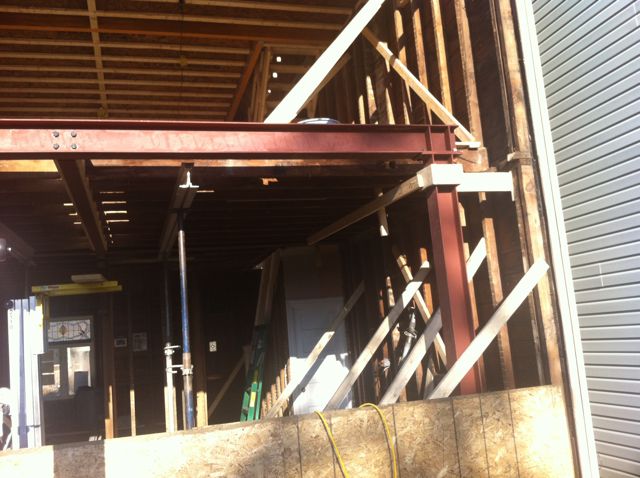 And after framing the second floor opening, with space for the windows on the second floor.