The Last Dance
Chicago, Development Manager ·

I lived in Chicago from 1994 to 2001. I was there for grad school, and one of the jokes about grad school is that you don't get to be too involved in the social fabric because you're working too many hours.

But if you were in Chicago in the 90s, there was no way to ignore the Bulls.

I was lucky enough to go to the United Center twice to see that classic Bulls team (Jordan! Pippen! Rodman! uh Kukoc! uh … Kerr!). Once during their fourth run at the title.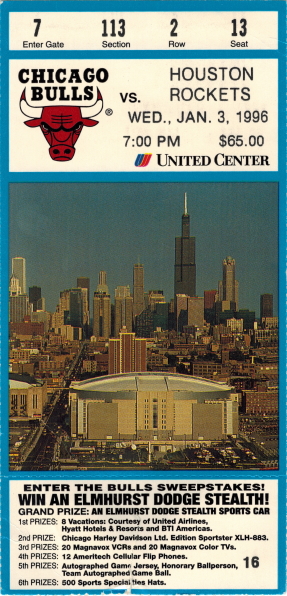 Then during their sixth run at the title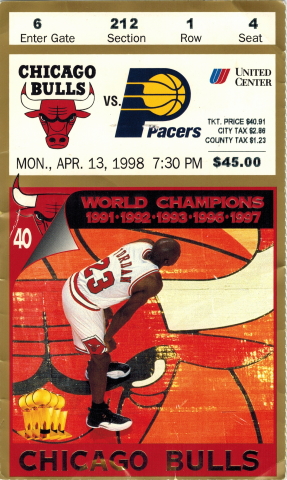 That game was a loss at home in a season where they went 62-20. MJ was pissed. Interesting to see them lose at home, especially against villain-du-jour Reggie Miller.
What was well-known at the time was that magic of that team was not just Michael. So much of the success of that team was due to Phil Jackson and the team of coaches he built. Tex Winter's Triangle Offense was a huge part of getting everyone on that team to perform. And all the "role players," like the aforementioned Steve Kerr, bought into that team. So much of this is evident from the Netflix documentary "The Last Dance".
As a manager, I'm looking for ways that other mangers do the job. No better person to learn from than Phil Jackson.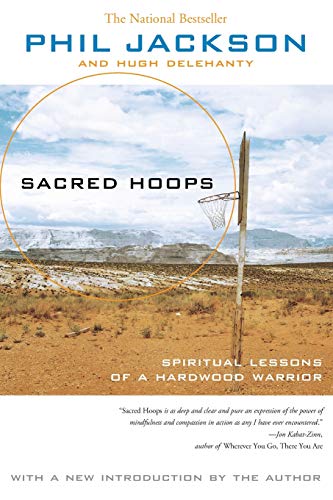 Jackson's book covers up to the time period ending with that amazing Bulls team. What was so impressive to me is that Jackson comes across as the anti-Vince Lombardi in that winning isn't the goal. It's the by-product of a higher goal.
Jackson gets into Zen mindfulness and the spirituality of the Lakota, whom he was acquainted due to growing up in Montana. He brought a mentality of the selfless warrior to his teams. Once they were bought into the philosophy, the game "flows", and the competitiveness is channelled. Winning is a by-product. But also the most likely outcome.
Amazing that Jackson has been able to mold his teams and manage so many superstars.
I want to bring his methods to my daily work. We use "winning" in software development and business. But there's not a direct mapping from sport to business. There's no season. There are no games, certainly not against other teams in a league. Jackson using excellence, flow, teamwork, and spirituality first, and success as a by-product, that is applicable. And very similar to some of the other philosophies that resonated with me.
An aside: Steve Kerr was one of my favs on that team. A role player who did the job. Always learning. He obviously learned at the feet of two masters (Jackson and then Gregg Popovich), and was able to apply that to his practice with the GS Warriors to become a hugely successful coach, and an amazing person.