Let the Sun Shine In
House, Renovation ·

Paul the architect decided to big up the size of all the windows in the house, and it's really made a huge difference.

The house already got quite a bit of sun, based on its east-west orientation, but by making the windows that much larger, we're going to get that much more light. We had to change some of the locations of windows to facilitate our new layout.

We elected to go with Marvin "Integrity" windows throughout the house, except for the main sliding door at the back. The Marvin's look great and Tom the contractor says they perform very well. Cindy chose a black trim, and we're already getting compliments on how good it looks.

At the front of the house, we had to move the window up to allow for the kitchen cabinets to get in under the window. The window will sit just above the kitchen sink.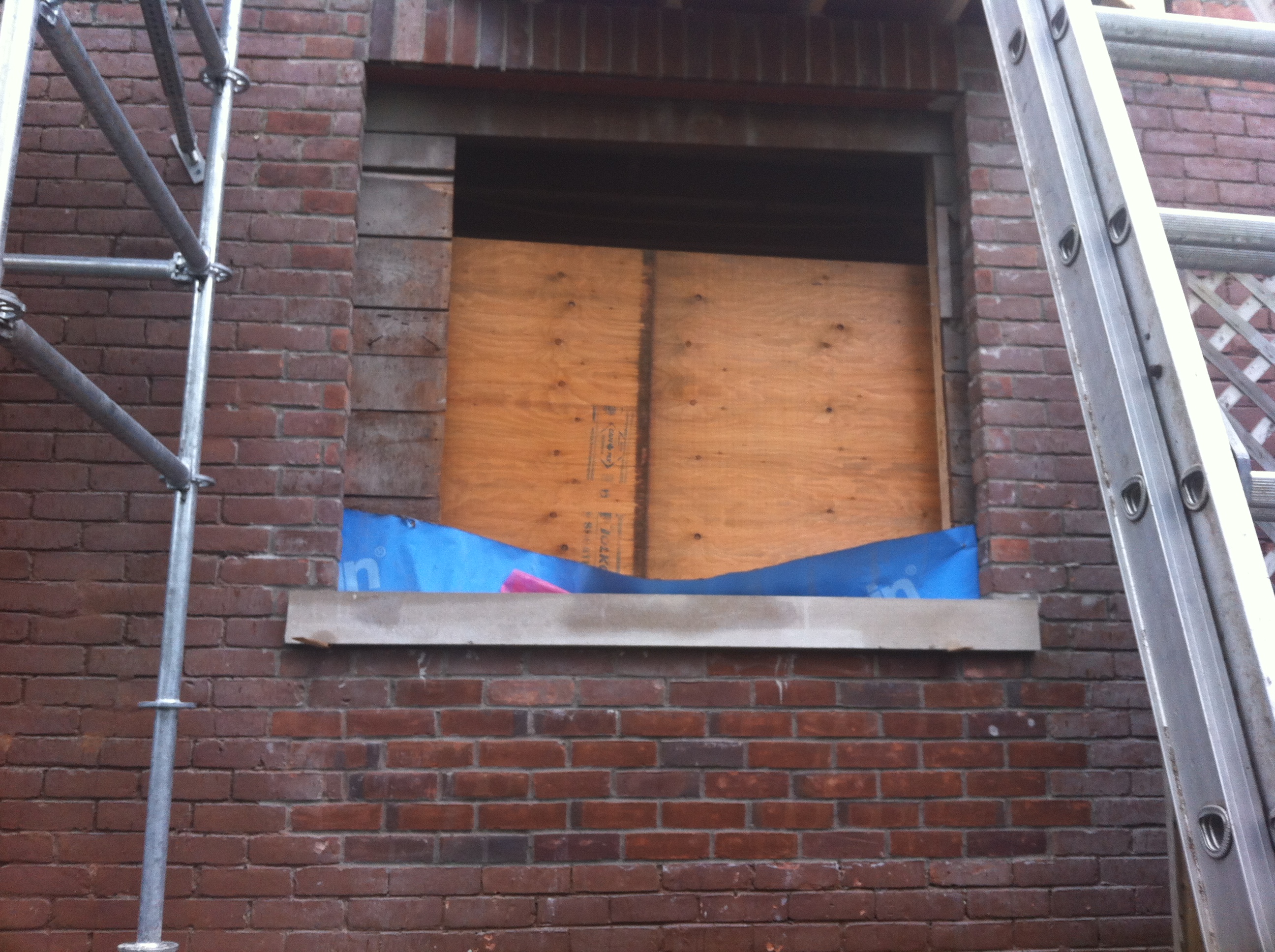 The brick masons did a great job of changing the size of the opening, and matching the colour of the brick to what was already there. Even so, we will have to paint the brick when it's all said and done.
Still at the front of the house, we kept the triangle shaped windows that we had on the third floor, and the same bay window shape that we had in our bedroom. We replaced all the windows.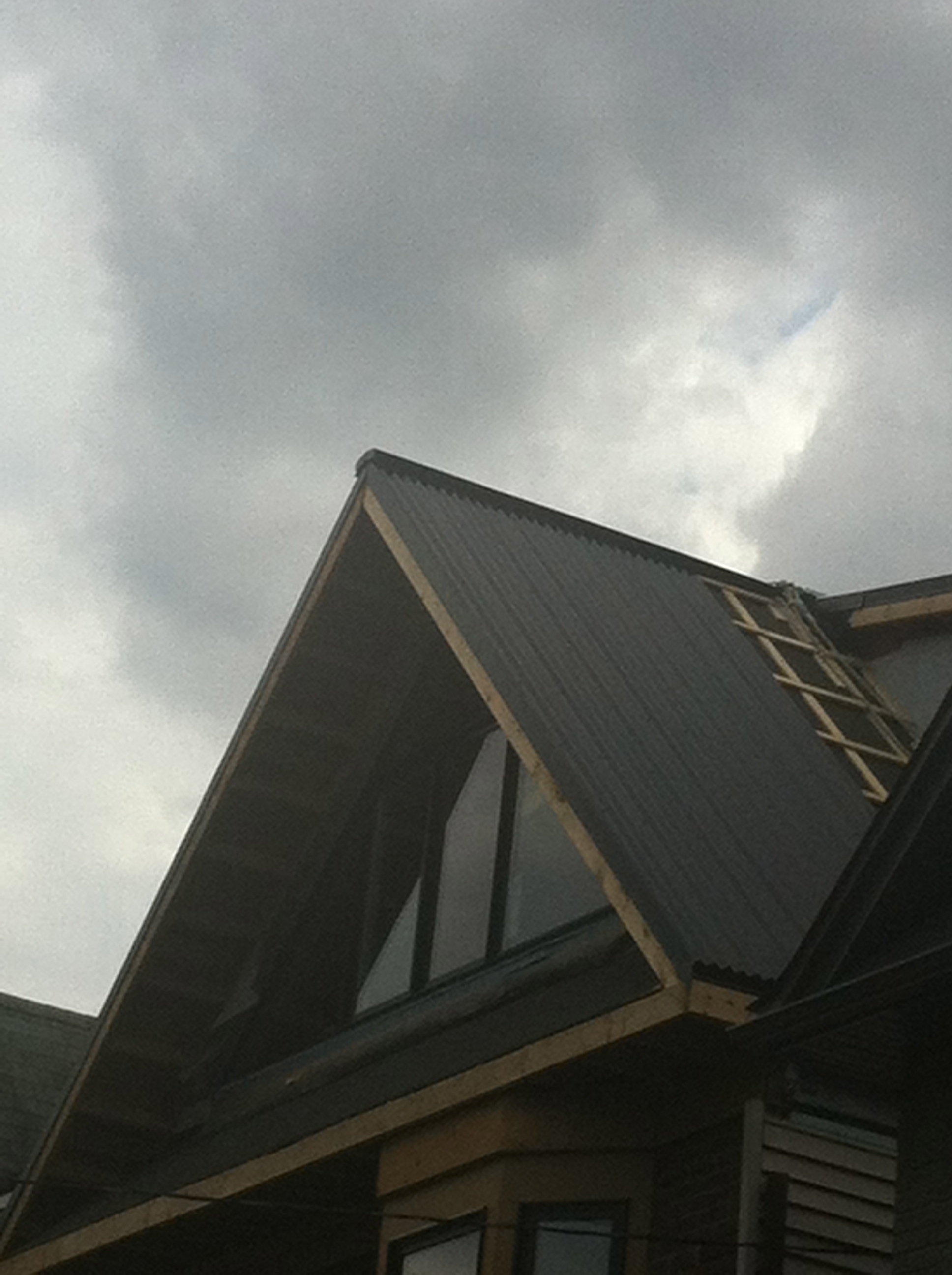 At the back, the windows are in roughly the same locations, but they are much larger and more symmetric. In the bathroom, it really opens up the space, and we think it looks better from the alley behind our house.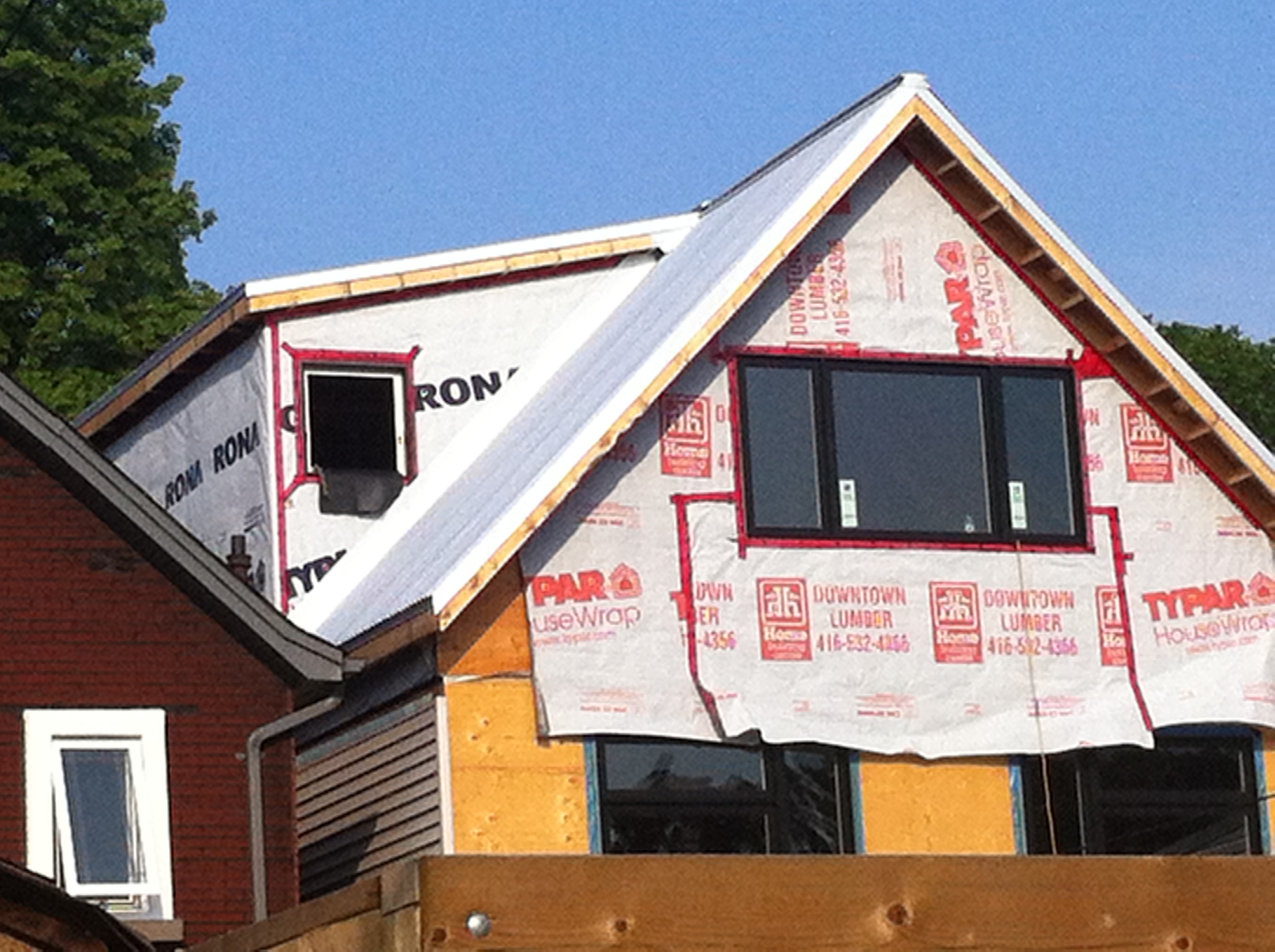 Also, with the dormers, we were able to add four small windows that bring in a lot of light to the third floor and to the stairwell between the second and third floor. Very happy with those windows. We thought about doing a hip roof here, but I think Paul was right, and the windows are better.
Finally in the back at the main floor, we put in a monster 16' sliding glass door. We originally planned on two french doors, but Cindy saw this bad-boy in a magazine, and we thought it was fantastic. It required some tricky dealings (we had to add a steel "spaceframe" around it), but totally worth it.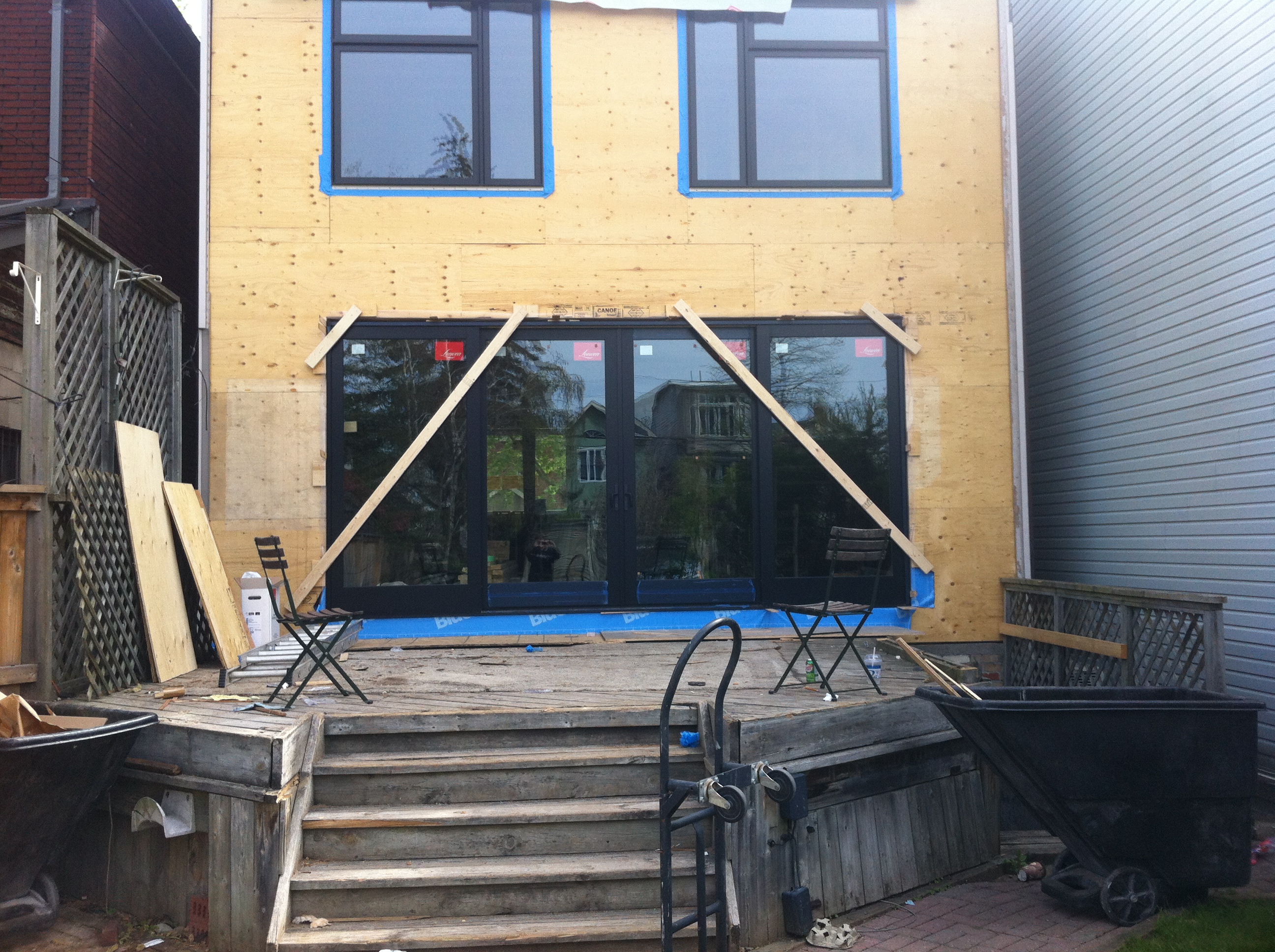 This is the only window in the house that is not Marvin. It's a Loewen, because Loewen makes a thin-profile patio door in this size, whereas Marvin only makes a french-patio style door, with thicker rails and styles.