Toronto, Covid ·

Because I'm missing getting outside and downtown right now, here are some photos of the CN Tower.

I can't remember when I took the night shots. Maybe a Jays' game?
Covid, Family ·

I've been thinking a lot of my grandfather, George Patterson Graham. He was born in 1898 in New Glasgow, N.S., and was 17 when he was shipped to France to fight in WWI.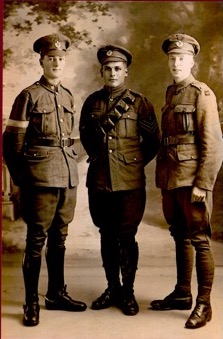 (That's George on the right)
My paternal grandmother was my grandfather's...